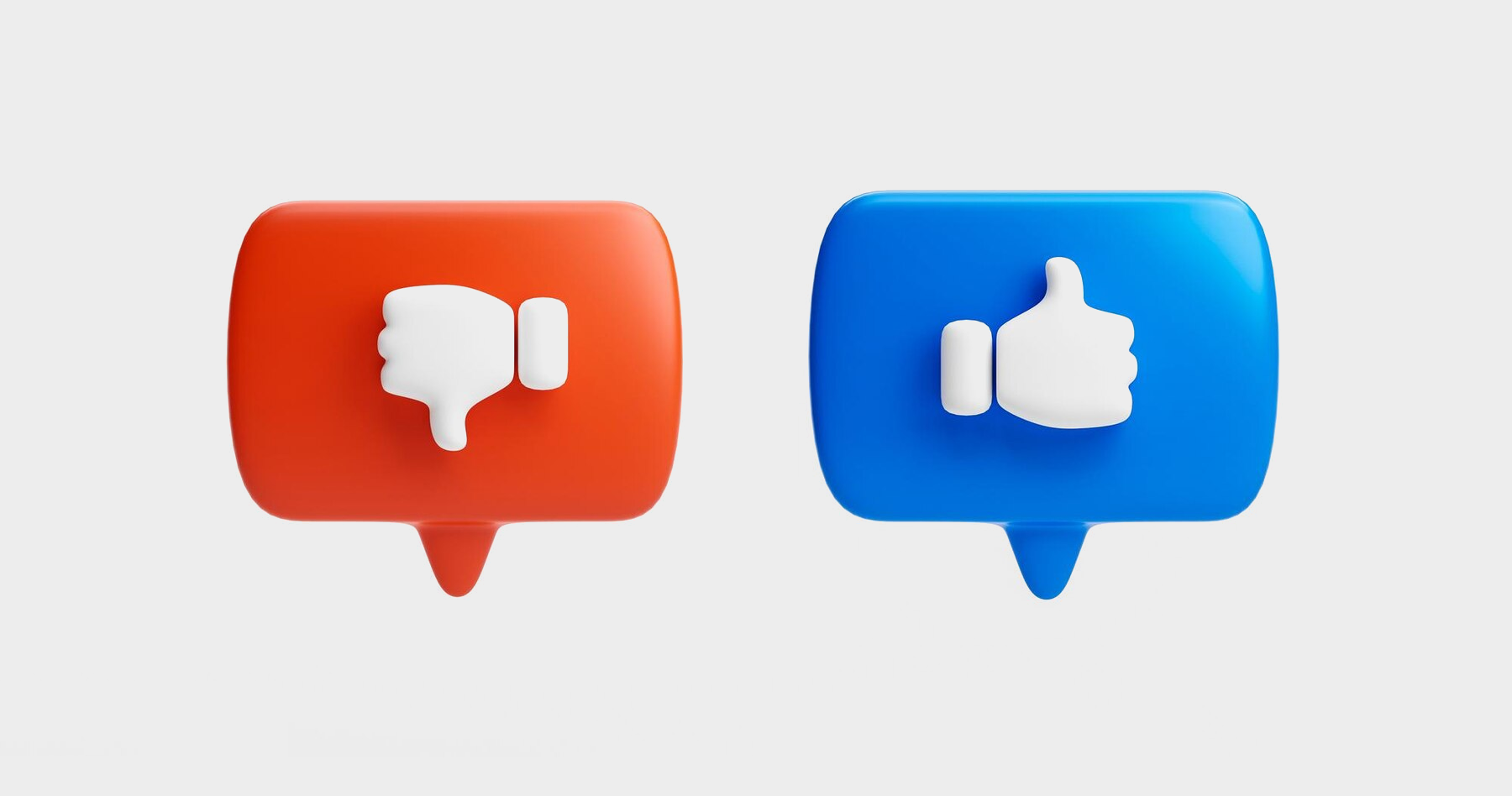 A portfolio website helps to shape up your online presence as a web pro. It allows you to reach new customers and make better business relations. A well designed and credible portfolio website is your first impression to the customers. It is one of the effective ways to build trust among your audiences.
Weebly ran a survey with millions of consumers in 2013. According to that, 56% of consumers said they do not trust a business without a website.
So having a website with a bunch of your portfolios is enough? Nope, not at all. There's one more thing you need to generate more leads.
That is Credibility.
As a web consulting agency or a freelance web dev (a.k.a. Web Pro), it is essential to establish credibility. This article will explore what credibility is and ideas for credibility indicators to increase credibility for your portfolio as a web pro.
What is credibility?
Your website's credibility influences a visitor to take the next step and contact you, or whether they leave your website. 21st-century consumers are sceptical. Research by Chao Liu and colleagues from Microsoft Research shows that average consumers spent only 10 sec before leaving a website for good. So you have only 10 seconds to make an excellent first impression.
Website credibility is about making your website trustworthy and safe. It influences the action of your visitor. If users don't feel your business is reliable and secure, they will simply leave.
What is a Web Portfolio?
A portfolio site extends a web pro's résumé. It is a unique way to showcase their works, services, and skills. Simply saying, it provides professional information about a web pro. It also presents a showcase of their work.
For a web pro, it is crucial to have a credible web portfolio. It helps to attract potential clients and generate more leads.
Who is a web pro?
A typical web pro is an agency or a solo developer who manages multiple websites with multiple clients. Responsibilities of a web pro comprise dealing with hosting, billing, domain name, website files, and resources, etc.
As a web pro, you need to monitor a couple of things frequently—such as.
Reports to client
Uptime and downtime
Security Monitoring
Backups
Managing maintenance mode
Performance
Analytics
You might be thinking of the horror, dealing with these things separately. Don't worry, GoDaddy has a wonderful service to manage all these from a single place.
GoDaddy Pro is a brand new program that was developed specifically to serve web professionals. It's a one-stop-shop for you, the web pro, to manage your clients' and clients' products. Program members also receive a host of different benefits. Here's a rundown of the key bits:
View all your clients and the products they own, all in one place.
Access your clients' products as an admin without sharing passwords.
Send a client a shopping cart loaded with recommendations; they can quickly checkout (without you needing to do that weird credit-card sharing phone call).
Monitor uptime and site speed for your clients' websites.
Access a special direct line to Tier 2 support that is exclusively for web pros.
So now you know what a web pro is. Let's explore how you can increase the credibility of your web pro portfolio. So you can earn more trust and grow your business.
Types of credibility
According to BJ Fogg, a researcher at Stanford's Persuasive Tech Lab, there are four kinds of credibility.
Reputed credibility relies on reputation. Endorsement and recommendation from a third party play a vital role in establishing this credibility. These may come from awards, links from credible sources, an endorsement from celebrities, and more.
Fenty Beauty is a cosmetic brand owned and endorsed by Rihana. It has excellent reputed credibility with that endorsement from Rihana.

Presumed credibility operates on the assumptions of the users. For example, presumed credibility is given to non-profit websites and websites that end in .org. It is believed that there is no need to lie to their users because there is no benefit involved and no commercial gain. Also, webpages ending in .edu would typically be devoted to school & colleges. So users consider a website launched by an educational organisation would be credible.
Familiarity and assumptions are also responsible for presumed credibility. A brand they've heard of is more credible than an unknown. E.g., users saw your social media ads, read your post on a magazine, use your products, etc.
Harvard.edu and Apple.com are two best example websites with presumed credibility.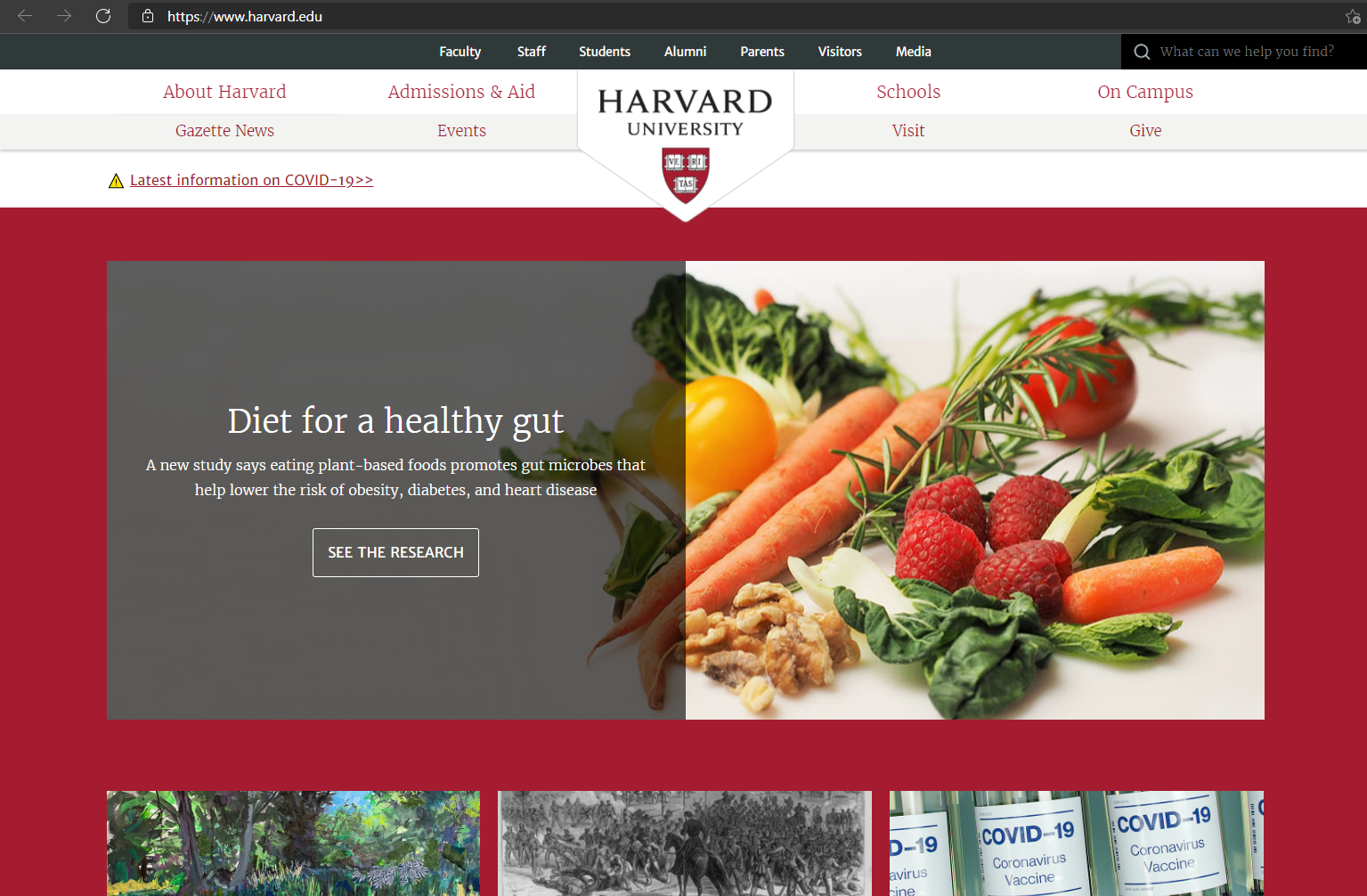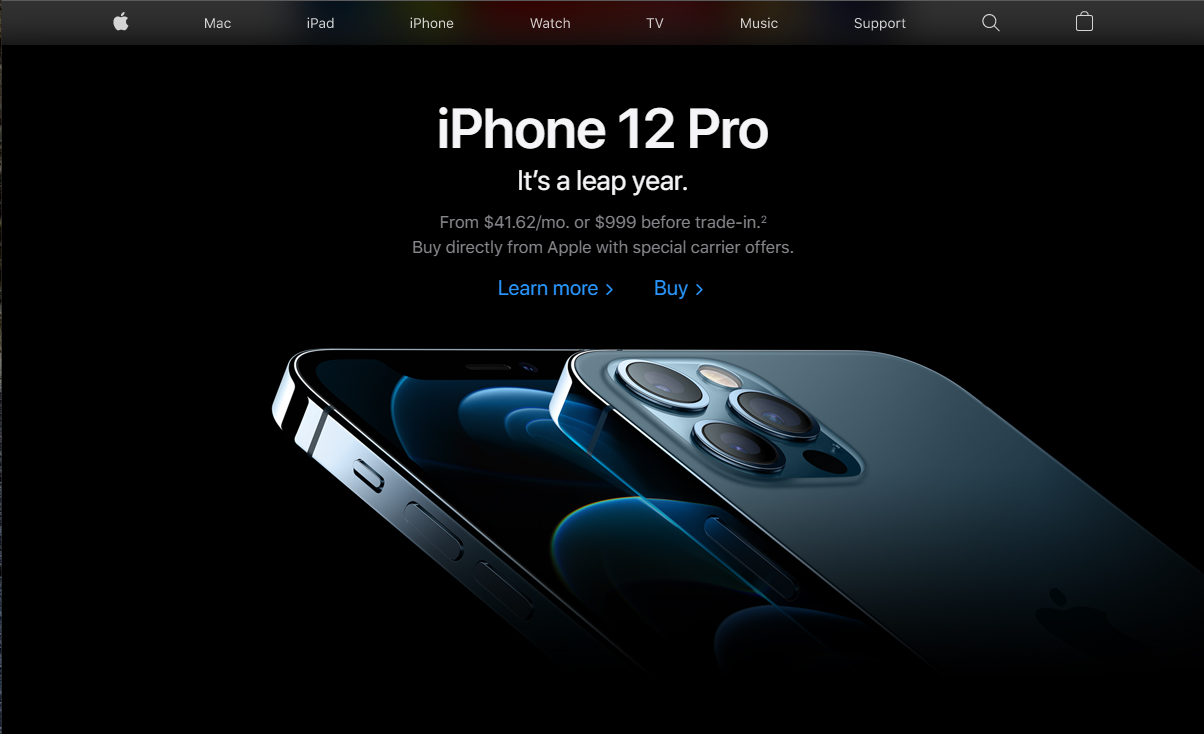 Surface credibility based on the first impression of the website. The most significant factor for this credibility is design. A poorly designed website immediately put potential clients away. A site that looks professionally designed has more surface credibility than others.
Two digital agency website, vrrb.com and bb.agency, are an excellent example of surface credibility.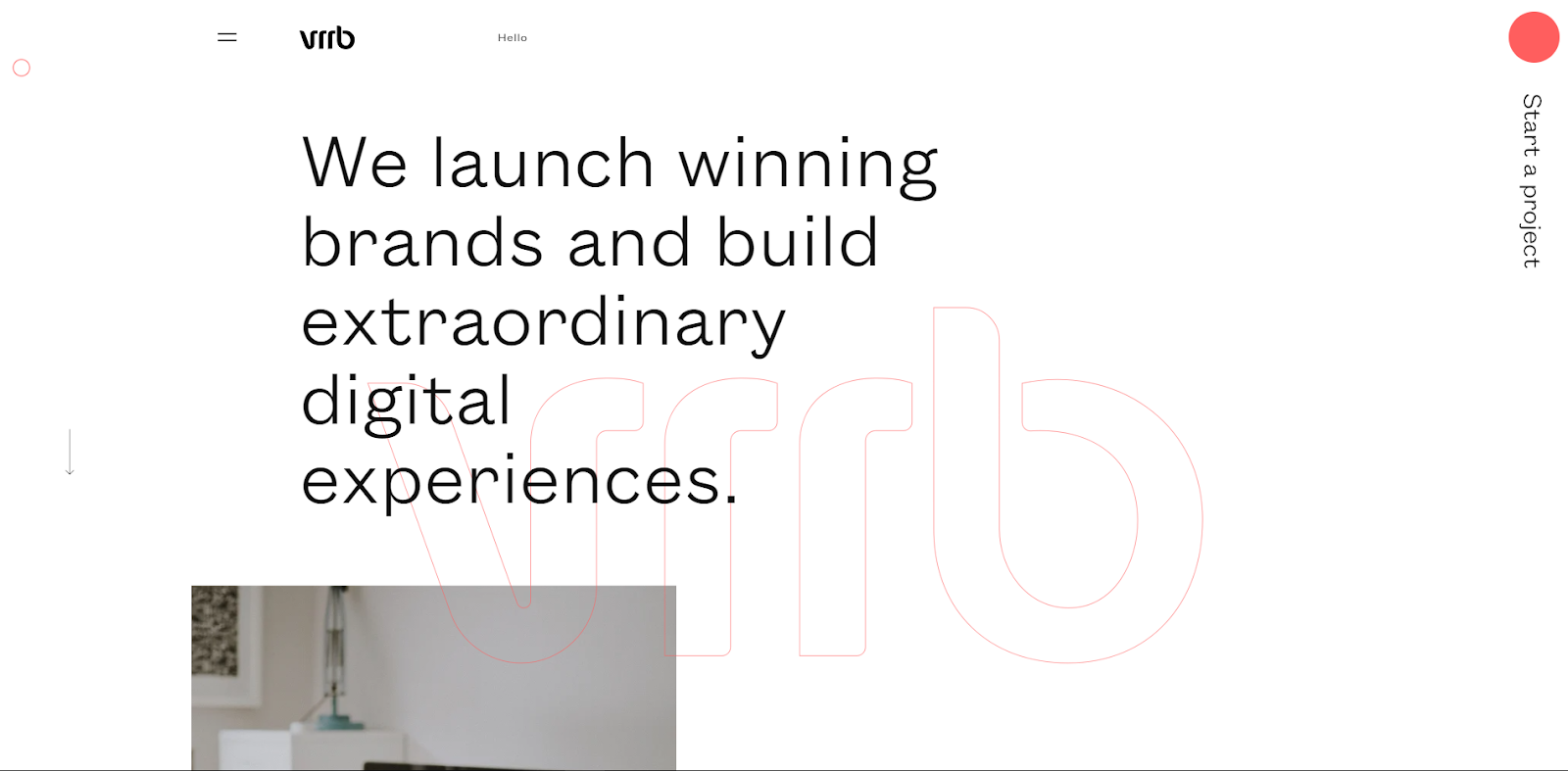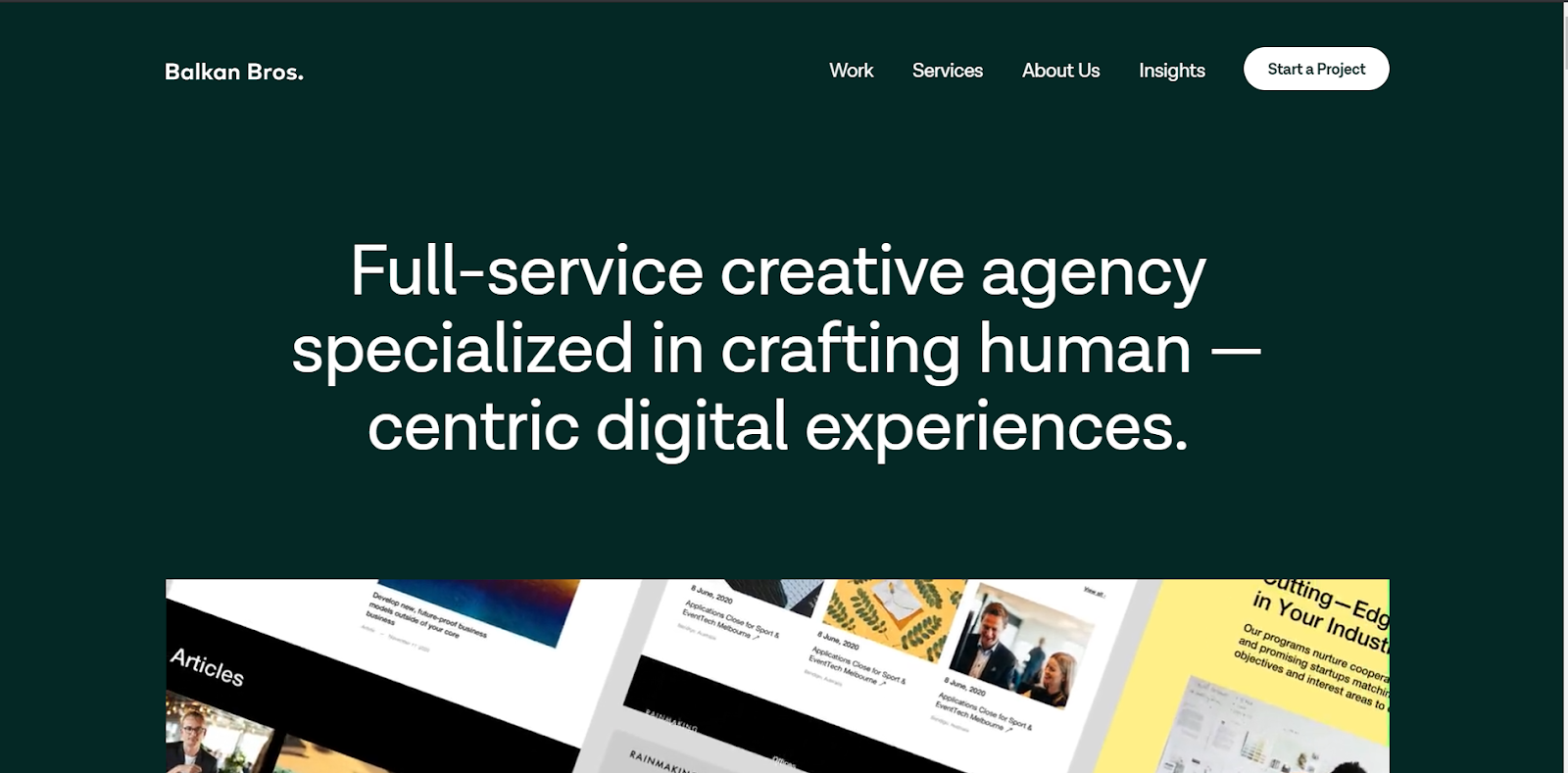 This type of credibility is the hardest to earn. Users skim between websites and spend a short time on a website. It results from the other three credibilities. A good design, good content, more straightforward navigation, a showcase of previous works, testimonials, these are responsible for earned credibility.
Take a look at 500designs.com and Clay.global. Look at their webpage design, navigation, clients and showcases. It's fascinating.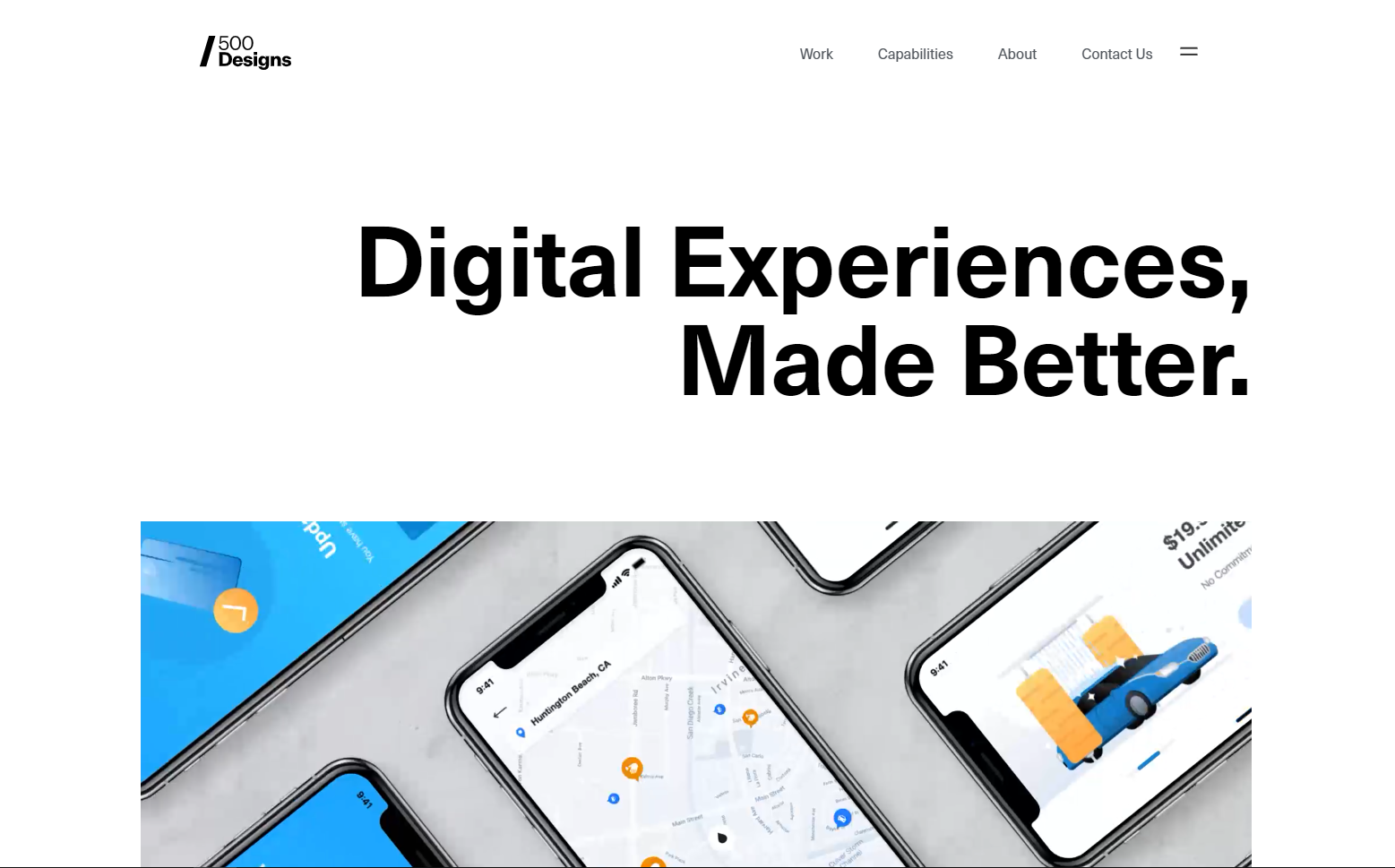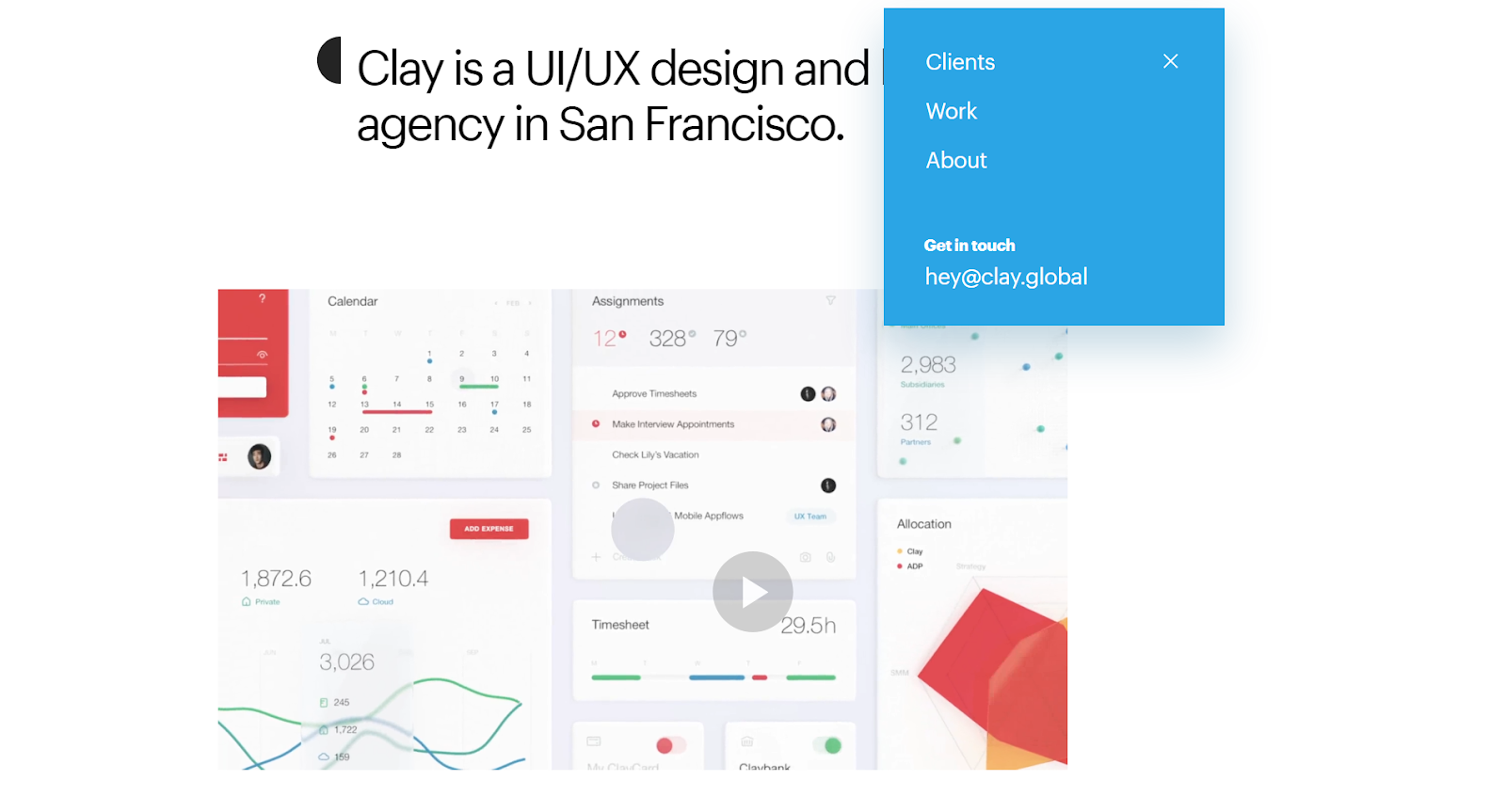 Credibility indicators for your web pro portfolio
Have a clear Offer/message
A portfolio site should be clear and centred around the customers and your service offerings. You must consider the consumer's expectations and develop an offer to overcome those concerns.
Most web pros are being too generic or talking about them too much on their portfolio. Instead, you can answer the following questions that potential clients generally have.
How long have you been in this business?

How many sites have you designed (developed, built, created)?

Can you provide work samples and references?

Can you show me your work for clients whose business is similar to mine?

What's your process of work?
Personalisation
It's challenging to build trust with a website visitor. Especially when it's the first time that he/she is visiting your website, just be yourself. You know who you are as a web pro and which work best reflects you personally and professionally. Your portfolio should have your fingerprints all over it and clearly define your sense of style and personality.
Show your versatility. Set yourself apart by showcasing your skills across different areas of your profession.
Good content
Clients explore services through specific keywords, such as a web design agency for the lawyers. A portfolio comprising the relevant to that keywords will create awareness. It will also help to build a solid reputation and credibility.
Whether you are a design studio or a web development agency, good content is always your magic wand.
Poorly written content immediately makes a poor impression and puts your clients away.
A showcase of your work procedure/methodologies
Having a straightforward process that consistently delivers results helps you to stand out. Most of the web pros have their work process and methodologies. Still, many of them either can't explain it or don't show it on their website. Clients want to be sure that you can deliver the results. Details of your process and methodologies can prove your potentiality.
A showcase of your previous works
A portfolio site wouldn't be a portfolio site without examples of your portfolio. Examples of past work reflect the level of skill you possess. If you have worked with big companies, it will help your potential clients realise your worth and potentiality. So, don't forget to do a little bit of show off.
Awards and recognition
Awards can give you a nice prestige boost. More impressive the award means more significant growth. Legit and credible awards can prove the authenticity of your business and service.
Client Testimonial
It is essential to get reviews from the previous client and add them to the portfolio. These testimonials will help build credibility. It is a general social proof that the people have invested in your work. And good feedback means that the work delivered successfully and met the expectation.
Testimonials help visitors think through your customer's mind. These testimonials show visitors what it's like to be your customer, how you work, and more.
Source: Dribbble
Contact information
It's important to let your visitor know how to contact you. Adding your phone number, address, email, live chat, social profiles, and hours of operation show you're a real business. Visitors feel comfortable knowing they can contact you whenever they need.
Make sure your portfolio is mobile optimised. Nowadays, nearly everyone has a smartphone, and they use that phone to research businesses. If you offer these mobile users a CTA button to call you, you're doing at least one thing right.
Conclusion
This article covers credibility for web pro portfolios and different credibility types. We also explored eight ideas for credibility indicators that can help you increase credibility for your portfolio as a web pro.
Now it's time to start and succeed online as a web pro.GoDaddy Pro offers all the features you need to manage and monitor all of your client sites. Spend less time with managing projects, shopping and reporting individually. With GoDaddy Pro, do it all from a single dashboard, and free up your day to create more and manage less.
GoDaddy Pro is free — and designed to make your life better. Join GoDaddy Pro for free.
This article was initially written for GoDaddy as part of a ghostwriting contract. All copyrights: GoDaddy Inc.